Top Ten Tuesday is the brainchild of The Broke & the Bookish. Every Tuesday, we compile a list of our literary Top 10, and then add it to the blog hop.
This week is all about our Top 10 TV Shows.
The Mentalist: I love me some unconventional detective work. Jane's carnie background makes him just my kind of mischievous, and I'm a little bit in love with his sunny smile.
Sherlock: Sherlock Holmes and Dr John Watson are my favourite literary duo. So having a modern version with a sassy John Watson, played by my favourite actor, is it any surprise I'm a massive fan? The waiting is getting on a bit, though.
Doctor Who: Moving to the UK, becoming a Doctor Who fan was inevitable. I never thought I'd get so attached to a mad man in a blue box, but I love the Doctor. As for companions, give me Donna, River, or the Ponds over Clara any day!
Life on Mars: A quirky, time-travelling cop show from the North of England? Yes please! I've lived north of Manchester, so this is the sort of accent I was surrounded by. There's snark, humour, the 70s and dubious ways of policing the streets.
Gilmore Girls: I grew up with Gilmore Girls and I love their wit! Finally characters that made reading cool. I feel like Stars Hollow is home and can't wait for the revival!
Firefly: Where do I even start? Firefly is as perfect a sci-fi show as there'll ever be. I'm still not over it getting cancelled.
Castle: As a writer who is into cop shows, I understand Richard Castle. I love the wit on the show and the juxtaposition of by-the-book detective work and Castle's more creative ways to spin a story.
The Almighty Johnsons: A show about Norse Gods who have settled in my old home Auckland, New Zealand and who don't know they're gods until they're 21? My kind of quirky, plus filmed in a location I know very well and they speak with an accent I love.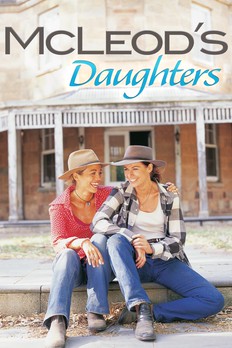 Black Books: My go-to UK comedy. While I like to think I'm energetic and positive like Manny, I'm really more like Bernard deep down. Minus the drinking and smoking. But if I had a book shop, I'd probably tell the customers to leave me alone as well.
McLeod's Daughters: Horses, rural Australia, a cattle and sheep property, a bit of romance and strong female characters. Yes, i was 14 and I was hooked. I actually worked as a Jillaroo in Australia on a sheep and cattle farm to see how hard it really is and those actors (and every station hand, really) have had my utmost respect ever since.
As a certified geek girl, I found this really hard. I mean, how do you choose your favourites when you are part of so many fandoms? To be honest, my taste in TV shows lets you know that I'm quite a bit more into Sci-Fi than I usually let on. But I also like police procedurals. I think this mix is down to a childhood and adolescence of watching The X-Files.