Top Ten Tuesday is the brainchild of The Broke & the Bookish. Every Tuesday, we compile a list of our literary Top 10, and then add it to the blog hop.
This week is all about our Top 10 Things Books Made Me Want To Do Or Learn.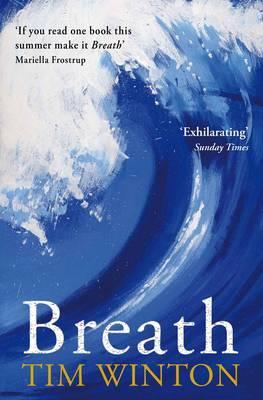 1.) Surfing
Unfortunately, I live way too far away from any sort of beach. I came close to learning how to surf in New Zealand, but all that amounted to was bodyboarding. Maybe next time I'm in Australia or California or anywhere else known for its surf, I'll give it a try. Probably need to work on my fitness and balance beforehand, though.
---
2.) The Maori language
Living in New Zealand, I actually picked up a few words in Te Reo Maori, but I'd love to speak it fluently. I think it's a beautiful and rich language, and the Maori culture has intrigued me since before I moved to New Zealand. I might have to look into Maori friends willing to give me lessons via Skype.
---
3.) Become a journalist
I did end up studying journalism and becoming a freelance journalist, although I did stick to local news. I have the utmost respect for any colleagues who work in conflict zones around the world and who put their lives on the line to report the news. On assignment in South Africa I reported from the site of fatal train crashes (19 dead on my first day at work) and my colleagues and I once got caught in a street shooting on our way back to the office (none of us 2 reporters and 1 photographer were hurt, miraculously, but two taxi drivers from different gangs killed each other) – let's just say gutsy journalists run towards the gunshots… and I'll never do that again without a bullet-proof vest just for the sake of an exclusive first-on-scene report.
---
4.) Travel Writing
Any book by Bill Bryson, really, makes me want to hit the road and pay attention and write about the things I see and the people I encounter. I have a degree in Travel Journalism, and have published my fair share of travel features, but a proper travelogue is still missing from my list.
---
5.) Sleight-of-hand tricks
I've always loved magic, and as a kid I had various magic sets for simple tricks. I still have a few basic tricks up my sleeve (yes, that pun was deliberate) but I want to learn more. If nothing else I think they're neat party tricks to have.
---
6.) Forensics
I was never any good at biology, chemistry or physics, but Kathy Reichs is a forensic anthropologist and I find her work fascinating. I'd like to think I've read so many books (by Kathy Reichs and others) on forensics that I could do an autopsy if I had to, but her anthropological insights are interesting too.
---
7.) Travel the Panamericana
The PanAmerican Highway has always been a sort of dream in my family. When my mum was a teenager, she wanted to travel the South American part. She never got around to it. Then I thought, I'd do it. I only travelled on a bit of it – the house I was staying at in Quito was actually on the Panamericana – but I'd love to do the whole trip one day, by any means necessary, from camper vans to motorcycles.
---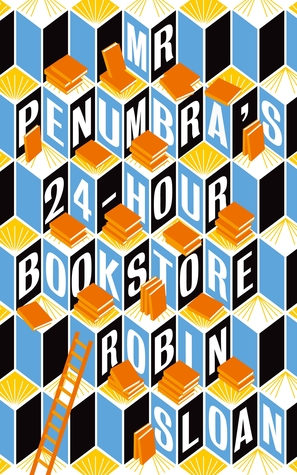 n
8.) Run an independent bookstore
I've always loved indie bookstores, and I'd love to own one some day. Maybe throw in a little secret society of hard-core readers and font aficionados for good measure. The older I get, the more I'd love to be surrounded by books  and the charms of a friendly, local, neighbourhood bookshop.
---
9.) Wicca
Ok, in my defence, I was 15 o 16 years old. Buffy was still all the rage and one of my teachers was Wiccan, so yes, my interest was definitely piqued. And that teacher used her Classical Studies classes on ancient divination methods to teach us how to use a pendulum and read tarot cards. I continue to be fascinated by Wicca, attended a few Beltane Fires (more a cultural phenomenon – Walpurgisnacht – here than religious or ritual) and continue to own a box filled with rune stones, a pendulum and tarot cards).
---
10.) Work as a Cowgirl / Jillaroo
My dad gave me all his Fury books when I was about 10, to show me that books about horses don't have to be romances or girlie. And to be honest, I always liked Fury more than the likes of Black Beauty. They focus on hard work, friendships, care for the animals, and wonderful landscapes. I've always wanted to try what being a cowgirl is like. In Australia I got my chance, and I worked on a bush farm as a jillaroo for two weeks, mustering cattle and sheep on horseback. Best job I've ever had. Hard yakka, but worth it for the view from the verandah alone.